An Otherworldly St. Patrick's Day Party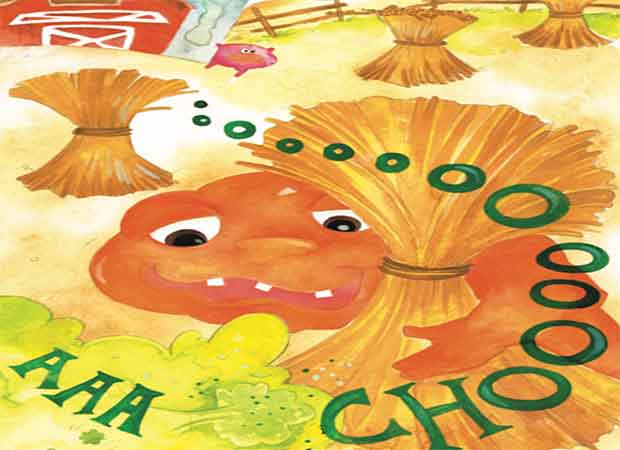 Setting for a St. Patrick's Day Party
Our goopy ghost looked very hard
To find a wee leprechaun guard.
At last, through the trees,
The ghost heard a sneeze.
A leprechaun couldn't be far!
(The Goopy Ghost at St. Patrick's Day)
Goopy Ghost's St. Patrick party comes with an invitation for everyone. Make good wishes come true. Celebrate tasks done for community benefit. Start and spread the fun of holiday reading here.
Wishes strengthen attachments to the present. They drag attention from disturbing worries and help achieve goals. Why wonder when we can discover ghosts' hidden truths to ponder?
Pursuing goals sparks vibrancy. Goopy's fascinating exploits give life-enhancing opportunities. Uniqueness opens new possibilities. Success requires calm moves against everyday fears.
Pleasure makes everyone aware of feelings of the moment. Alertness heightens with each Goopy visit. Outer consequences squelch boredom. They lead to deeper understandings.
Ghostly pumpkin goop encourages explorations into other substances shed by ghosts. Head trips can be done without leaving home. The discoveries may seem otherworldly.
Ghost activity has no timetable, time block or fixed schedule. Helping others beats finding pots of gold. Magic begins when Goopy saves the leprechaun from the thieves' trap.
Goopy is not just about wishful thinking. Leprechaun parties, Irish limericks and sweet nothings aside, he completes unfinished business. Nobody will confuse belief with desire.
Involve others in exploring work by this friendly ghost. Findings may lead to a super level of consciousness and stump paranormal researchers. Nobody will be bored.
Adventurers gather memories from fun adventures on land or water. Their stories thrill listeners and bring feedback from generations of fans. Nobody may venture as far alone.
Goopy is humbled by the good deeds and the credit owed to heroic friends. Selfless concern leads to social, economic, and environmental benefits for everyone to live and relive.
Goopy Ghost at St. Patrick's Day
Enjoy fun Irish scenes and limerick verses. The book is written entirely in Irish limerick verse. There would be no Emerald Isle without Limerick, the county in Ireland for which this rhyming style is named. Video transcript:
This ghost is of Irish descent
and partying temperament.
Though his luck got sent
to this little gent,
he'll celebrate rather than vent.
These words are not from The Goopy Ghost at St. Patrick's Day book by V. R. Duin. The video animations are from the story. Spark a lively St. Patrick's Day Party with your fantastical friend! (42 seconds)