Celebration-Themed Stories and Ghost Adventures for Children
Learn how the pumpkin goop tossed into the rubbish bin returns to Save Halloween. "The Goopy Ghost of Halloween" is only slightly spooky. After reading it, beginning readers will want the whole series of ghost stories.
A storm threatens to ruin Thanksgiving and the Brown's family home. Goopy scares up a Double Thanksgiving for the entire family. Children are sure to learn the true meaning of thankfulness in this stormy Goopy haunt.
Goopy gets a chance to jump into Santa's sack. He takes it. When the elves find this True Christmas Spirit, they seem to be scared. Then, the crazy new holiday fun begins. Everyone welcomes Goopy Ghost.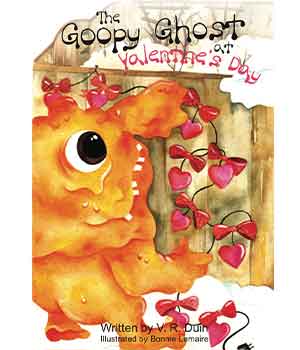 The Goopy Ghost has no soul mate with whom to celebrate on this day of friendship. Cupid comes up with a sweet plan in time for Valentine's Day. Although a cantelope is wrecked, it helps to Make Valentine Friends.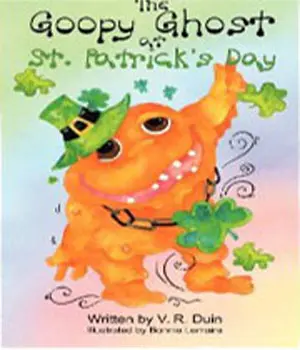 A rescued leprechaun, a returned pot of stolen gold, and three wishes get thieves doing easy time. This story, written 100% in Irish limerick verse, will get kids dancing to the rhythm of Ireland at a St. Patrick's Party.
Each Goopy Ghost celebration-themed story works to bring families and friends together. Build memories. Laugh together. Be happy. Restore long-forgotten traditions. Introduce activities with a modern flair. Escape to the outdoors. Teach kids new ways to help others.
There are 5 published Goopy Ghost story books from author V. R. Duin. Open and close every day, month and year with celebration, joy, kindness, learning, adventure and sharing.